Video is Trending: Make the Most of It
Make the Most of it
Video homepages are one of the hottest trends in website design. They are fun, engaging and can help users understand and connect to your story quickly.
Creating a great video for your homepage takes planning and strategic thinking. As with any great visual, you want to design the right message for your audience with the right elements so that the final product is something users want to click.
Today, we're going to explore key elements you'll want to think about when planning a website design with video and showcase some examples of sites that are using video exceptionally well. (Get ready to be inspired!)
Video Equals Engagement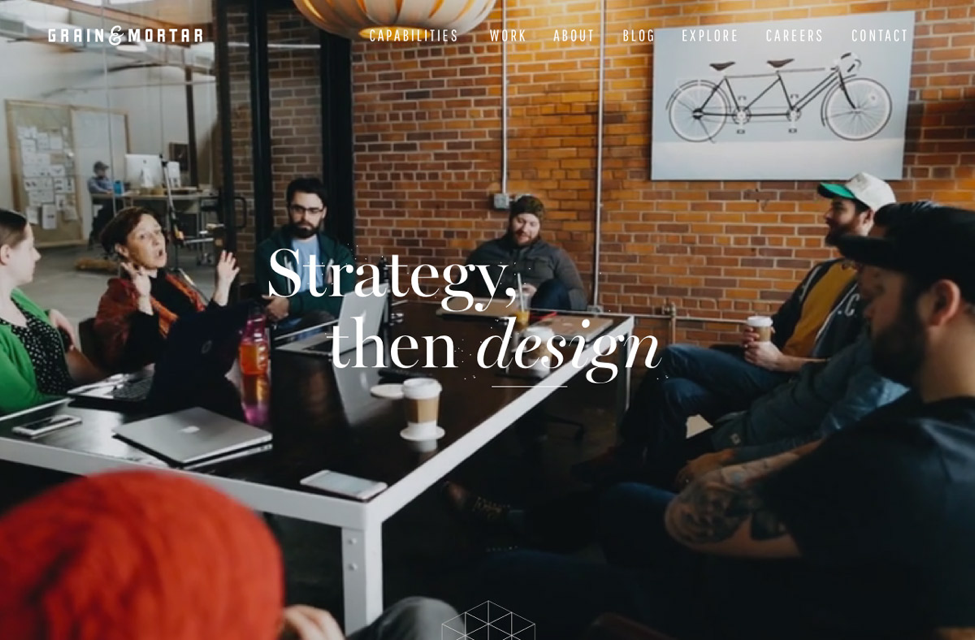 https://www.grainandmortar.com/
There's just something about moving pictures on the screen. You can't help but stop and watch for a few seconds.
That's the whole idea behind why so many websites are using full-screen video on their homepages. It's an instant connection to users.
But a video has to do more than look cool on the screen. It must be paired with plenty of other tools to help users get into your site. What do you want them to do?
Fill out a form
Share an email address
Click a link
Make a purchase
Share on social media
Make sure to provide specific cues and instructions with the video so that users know what action to perform on your website. While a great video may be the first impression, it has to lead users to an action to be most effective.
Keep it Short
A website video does not need to be a full-length feature film. You only need a few seconds of good imagery to grab the eyes of users. And because attention spans are short, the video should be as well.
There's no perfect length when it comes to post video. It needs to be long enough that the content is easy to understand and short enough to make an impression without just turning it off. The video can be a single video or a loop of short clips.
When thinking about video for your website, consider multiple video options so that you can change homepage content periodically. (It's a lot easier to get multiple shoots at one time than to have to try to find new video options evert few weeks.)
Turn Off the Sound
While users tend to love video, they often hate sound. Auto-play sound – music or any other voiceover – is one of the most-dreaded features when users land on video-based pages. Just turn it off.
If your video needs sound or has an interactive audio component, cue the video to roll silently and include a button that tells users they can turn the sound on (and what exactly that sound will be).
You can also try something a little different with video and make it somewhat subtle – no sound and an almost hidden video element, such as Dingo Bill (above). The website design actually embeds the video into the main headline for a light movement that users can't help but notice.
Aim for HD Quality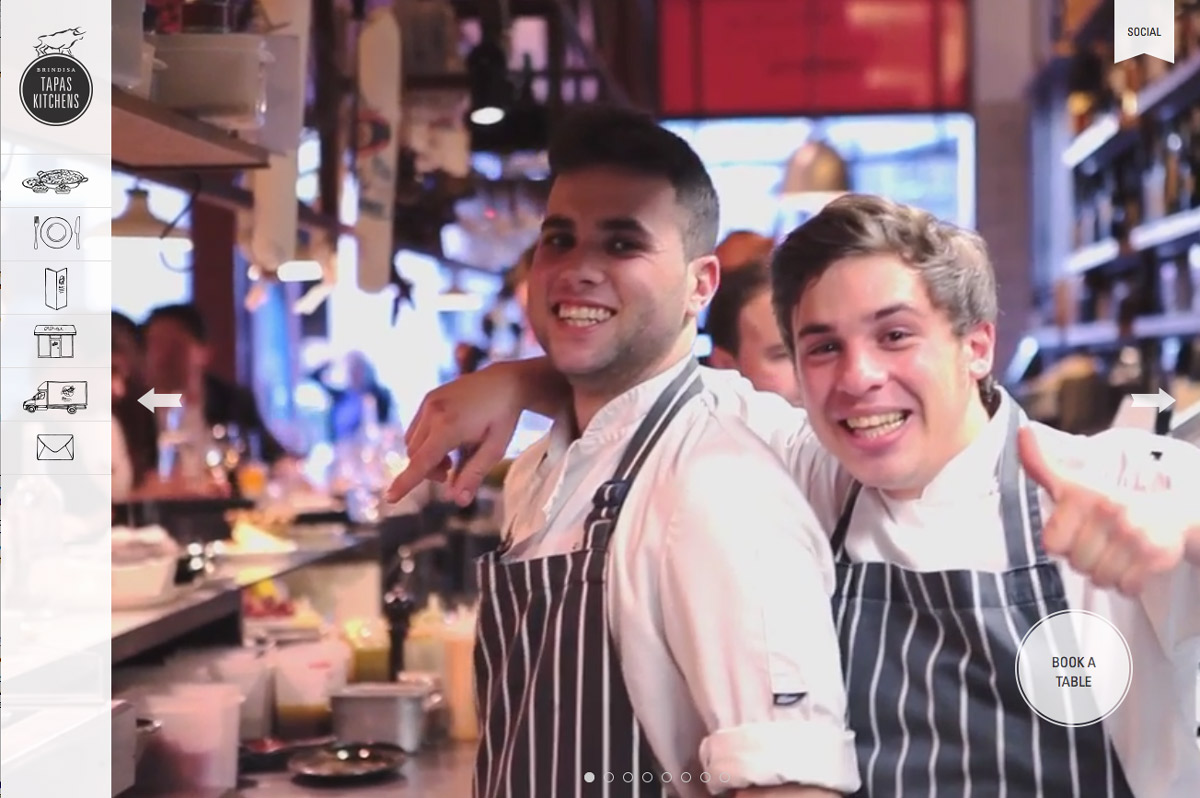 http://www.brindisatapaskitchens.com/
Nothing makes or breaks a video like quality. A large number of users now have devices with high resolution screens, making HD video a necessity.
Poor quality, pixelated or blurry video just won't cut it and you risk turning off more users than you attract. Images need to be sharp, clear and understandable.
And here's another tip: Don't use video just for the sake of getting in on this trend. Video needs to serve a purpose. Why is a moving image better for your website framework? You need to answer that question before you proceed.
The other consideration is that getting good video clips can be expensive. You will want to hire a professional for several reasons, starting with video that is high quality. A videographer has the eye to help you get the right shot to tell your business story. They can also help you format files so that they look great on screen and are built to play quickly and seamlessly over a variety of different connection types and across devices.
Combine with Other Elements
Video is a great tool for communicating a message, but when it comes to the web user expect an immersive experience. You'll want to combine video with other elements and layers to create a complete package.
When it comes to using video on your homepage consider how the following elements will work with it.
Text or a headline
Navigation
Links or buttons
Call to action
Other images, such as photos icons or illustrations
A form or email address
Login information
Footer elements
Once you know what other elements you plan to include, it is important to think about how they will be stacked. Will elements layer over the video or be separate? This might be the most important question you have to answer in the early phases of planning a website video because it can dictate how much of the screen is dedicated to the video.
When elements are layered, for example, the video can take up more room on the screen and still provide ample room for calls to action and navigation. If video is going to stand alone, you may opt for a smaller video or one that only fills part of the screen to leave ample space for other design and user interface elements on the landing screen.
Tell a Story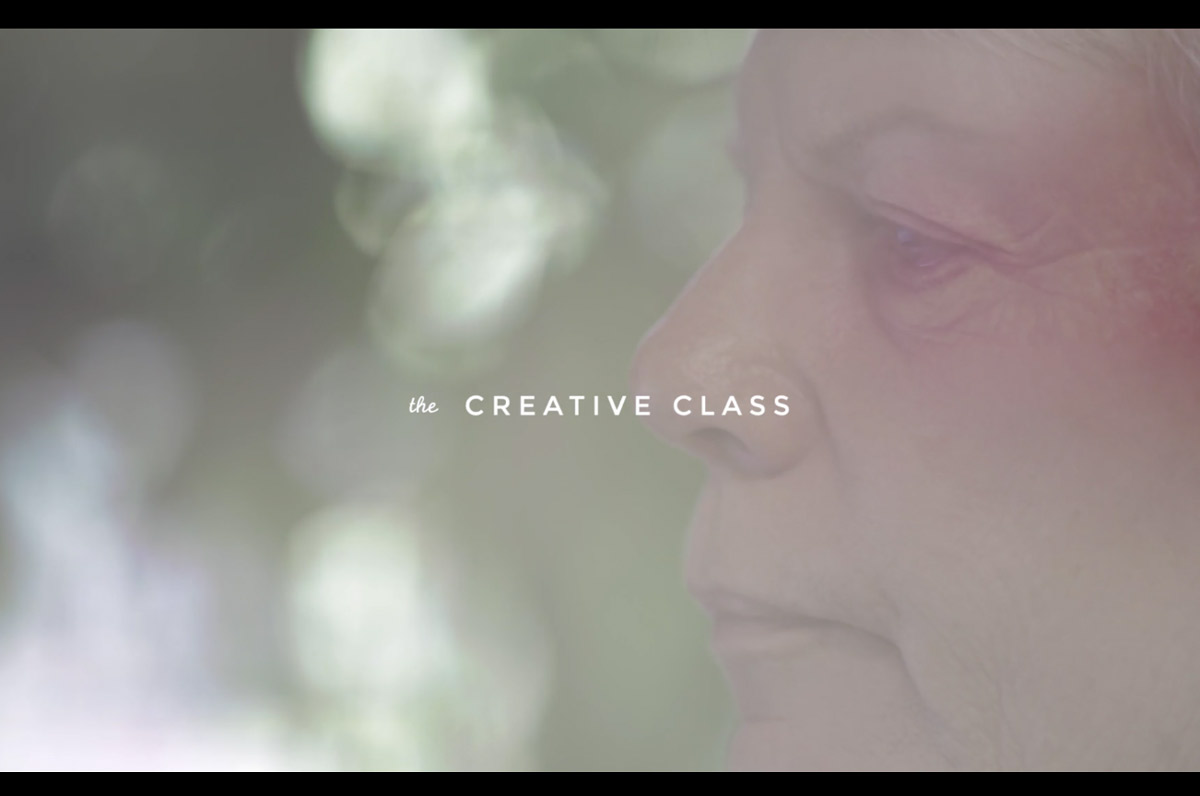 http://thecreativeclass.tv/#intro
Here's the thing about video that sets the good apart from the bad: Video needs to tell a story.
The websites that are must effective in featuring video use it to complement their branding and message. It contributes to what you should think about the brand. It emphasizes their goals and mission and values. It's one more piece that connects people in a visual manner.
In the examples above, 11 Coffee tells a beautiful story in the video. The story is of your day, arriving by bike to the shop, having the coffee ground, then brewed, then poured for you to enjoy. The story is simple, but you can actually picture yourself in it, making it an affective tool for the company.
Conclusion
Have you considered using video in your website design? It provides a trendy aesthetic and can add value to your website and overall messaging.
Just remember to plan how you will make the most of this design technique, aim for high quality and tell a story that users want to be a part of. Good luck!